Are you in search of the top laptop for java programming and coding? It is one biggest mysteries in eyes of many java programmers. Nobody would like to compromise on technology and quality, especially if you're making a huge investment, it is important to check out your preferences.
There're many laptop brands out there that provide a complete range of options for you. Some leading brands are Lenovo, HP, Apple, Dell, Asus, and Acer. With plenty of options in front of you, it definitely becomes a tough task to select the right laptop. No matter if you want it for business purposes, personal computing, entertainment, gaming, knowledge processing, education, programming, or more. You will find all range of laptops on the internet.
How to find the right laptop for java programming? To solve this confusion, here we have listed some top java programming laptops that will fit this criterion perfectly.
How to Choose Best Laptop for Java Programming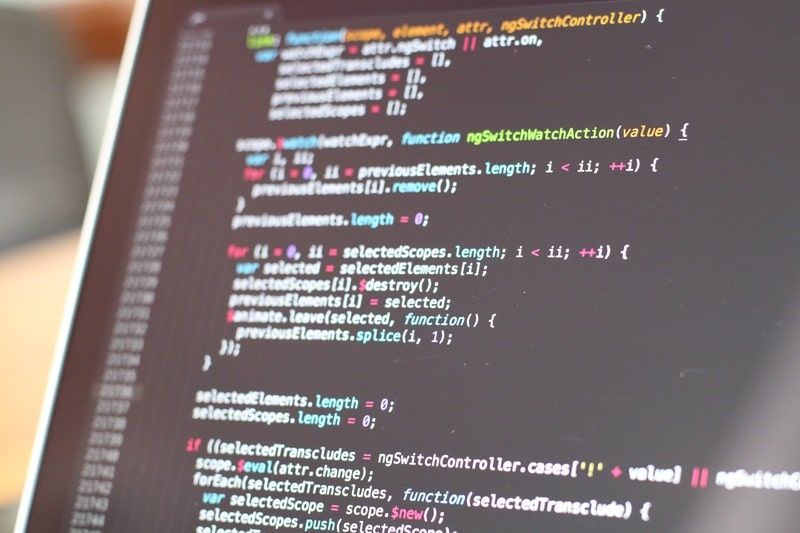 One can do programming on any machine but professional programmers want much more than the basic laptop. Though you do not need a powerhouse of the laptop for coding, if you want to do code compiling and check out games you are working over, then invest in a laptop with a good amount of RAM and a multi-core processor. Because it will help to compile code at a faster rate and will take less time to wait for the laptop to complete difficult tasks.
Screen Size
Java programming mainly involves spending huge amounts of time and energy in front of the screen. So, screen quality is very important or it can strain your possible. For this reason, I suggest getting the laptop with a 15" screen for sheer convenience. Suppose you are looking at something very portable, go for a 13" or 14" screen.
Let's say your work involves traveling to different locations, then 13 inch and 14-inch laptops will be a good choice for you. They're lighter and give longer battery.
Screen resolution is another important to consider. Software and game developers must go for a full HD screen. Higher-resolution offers more workspace and you can have several windows open at one time, rather than doing an alt-tab.
A 4K display will be an amazing option, but the text will appear quite tiny, besides laptops with such displays will be very expensive. Irrespective of what type of screen you go with, the matte screen reflects less than the reflective screens, hence it is very less distracting.
Best Choice: 15-inch with full HD display
Ideal Choice: 13-inch or a 14-inch
Processor
If you are into java programming, then consider getting at least an Intel Core i5 processor– that power level is not exceptional but can guarantee you sufficient performance, particularly if you are doing things such as working with complex website layouts having plenty of background code. Huge and complex programs will compile much faster if you have a faster processor.
Point to note, a good Intel Core i5 and i7 processor with 3GHz and more must be enough for many programmers. But make sure you go with the latest generation of that processor.
Best Choice: Latest Generation i5 Processor
Ideal Choice: Latest Generation i7 Processor
Graphics
Graphics is another important thing when doing development work. Suppose you are working with the game development in an environment like Unreal Engine and Unity then it is important that you consider the graphical requirements of the apps.
With that said, I recommend not to overspend only on GPU. Anything like 1660 super is enough to deal with IDEs, shells, or multiple monitors that are important in most of the workflows today.
Best Choice: At least 2GB Graphics Card
Ideal Choice: Integrated Graphics
RAM
The normal RAM size available is 4GB, however, that will make working for the programs a bit tedious. As per recommendations, 8GB is the minimum RAM to look for. It gives a wonderful performance. And 16GB will be the cherry on a cake for java programmers. With the given recommendation, I will say 8GB is ideal and 16GB is the best RAM size to consider. Make sure you select the right laptop for java developers wisely and as per your needs.
Best Choice: 16GB
Ideal Choice: 8GB
Keyboard
If you are into programming, you cannot compromise on the laptop's keyboard quality as it is important especially if you are doing coding all day. I generally go for laptops with a compact keyboard layout.
An important thing is to check the laptop's keyboard properly before you consider buying. Ensure keys are easy and comfortable to reach with very good travel. The back-lit keyboard will be useful if you plan to work in low-light conditions quite often.
Operating System
It is a great idea to have an operating system, which fits your goal perfectly. Want to build in Xcode for Mac, iPhone, and iPad? You will need a Mac.
Note down that Linux can run on almost all hardware systems but it's good to buy laptops that have the official Linux support. Many vendors, like Dell, offer the top quality device with pre-installed Linux. Make sure you look at those first.
Better to do complete research to ensure that the laptop you plan to buy plays very well with the preferred Linux distributions.
Storage
It's a very important criterion for selecting a good laptop for programming. You must go with SSD storage because the read and write speed on SSD is very fast. This will definitely help you run and develop applications faster.
Battery
Though battery life might not play an important role if you are spending most of the time near the power outlet. But, shoot for 6 hours battery life at least.
Never rely on the expected battery life mentioned by the manufacturer. Check out 3rd party appraisals from reliable websites & check out what users have to say about that product in their reviews and forums.
10 Best Laptop for Java Programming
Here we have researched and listed down a few laptops that are good for java development. You can choose one according to your budget.
| | | | | | |
| --- | --- | --- | --- | --- | --- |
| Laptop | Processor | RAM | Hard Disk | Graphics Card | Buy Now |
| | Apple M1 chip, 8-core CPU | 8 GB | 512GB SSD | Apple 8-core GPU | Check Price |
| | Apple M1 chip, 8-core CPU | 8 GB | 512GB SSD | Apple 7-core GPU | Check Price |
| | 11th Gen Intel Core i7 | 16 GB | 512 GB | NVIDIA RTX 3050 4GB | Check Price |
| | Intel Core i7-11370H 11th Gen | 16 GB | 1 TB SSD | RTX 3050 Ti 4GB | Check Price |
| | i7-11370H 11th Gen | 16 GB | 512 GB SSD | Iris Xe Graphics | Check Price |
| | 10th Gen Intel Core i7 | 8 GB | 1TB HDD + 256GB SSD | NVIDIA GTX 1650 4GB GDDR6 | Check Price |
| | Intel Core i7-10750H 10th Gen | 16 GB | 512GB NVMe SSD | GTX 1660Ti 6GB Graphics | Check Price |
| | Intel Core i5-10th Gen | 8 GB | 1TB HDD + 256GB SSD | NVIDIA RTX 3060 with 6 GB | Check Price |
| | Intel Core i5-1035G1 10th Gen | 8GB | 512GB NVMe SSD + 32GB Optane Memory | Integrated Intel UHD Graphics | Check Price |
| | 9th Gen Core Intel i5 | 8GB | 1TB HDD + 128 GB SSD | 4GB NVIDIA GTX 1650 | Check Price |
Final Words
We have almost covered all major laptops that you can consider for java programming. Thus, which is the right laptop for java programming as per your requirement? If you already have made up your mind, no need to wait and get these according to your requirements and budget. These laptops have done really well, and user ratings and reviews have depicted the same.