Are you looking to learn Java in a simple and interactive way? Not to worry, we have compiled the list of the best 8 YouTube channels that will make java learning simple.
We all know that Java is the most popular programming language and it's used almost everywhere.
Learning Java isn't a task but a process. Hence, it takes lots of effort and time to master this language. There is no one place that will teach you everything about Java.
It is important to start with basics and practice a lot in order to excel in this programming language. Then you can move and create a few projects and add more functionalities that will dive you further.
Also Read: 12 Best Java Blogs for Beginners
Best Youtube Channels to Learn Java
Slowly you can master this language and learn the advanced factors & concepts of the Java developers and become a full-stack programmer. Here are top YouTube channels that you can check out and master this programming language: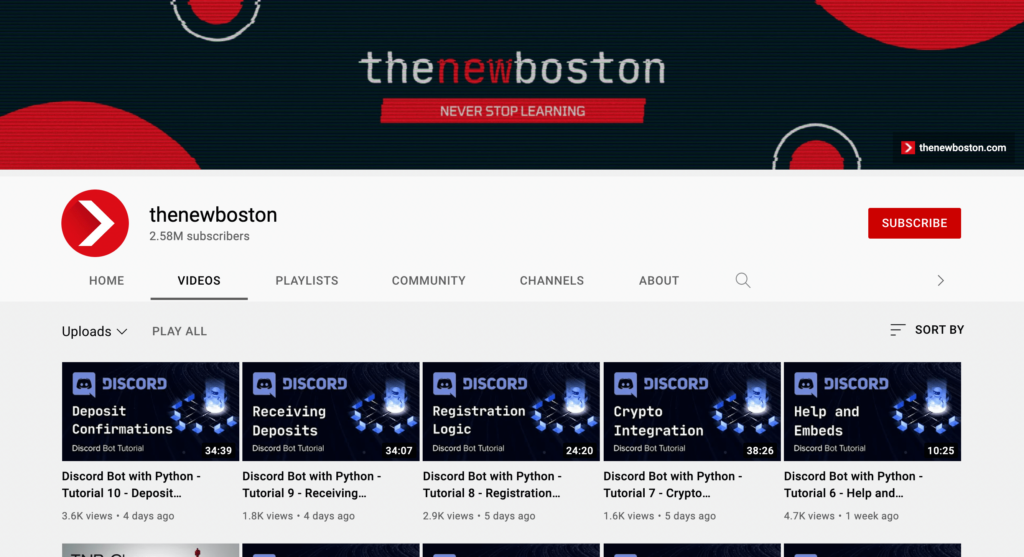 This YouTube channel is known to provide some quality and detailed tutorials on several things related to Java. You can find various video tutorials on Web Design, Programming, networking, Game Development, and lots more.
Besides they have got separate playlists for the Java Beginners, Advanced, and even Intermediates, and plenty of projects to practice this language on your own. You can find a few advanced concepts in Java programming. Some Java Playlists you will find on this channel:
Android Development for Beginners
Java Intermediate Tutorials
Java Beginners Tutorials
Java GUI Design
Java Game Development Tutorials
They have plenty of videos to start with the basics and keep moving ahead. Suppose you are looking to learn other languages they have some amazing videos for JavaScript, Python, Node.Js, and more.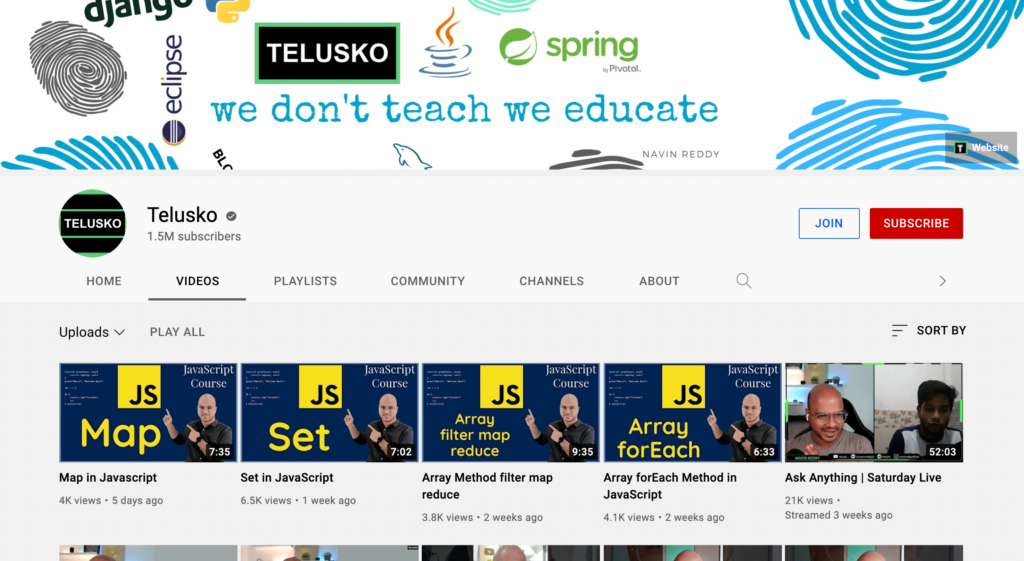 This is yet another popular YouTube channel, Telusko Learnings' was made on 29th April 2014, with an intention to offer free tutorials on C programming, JAVA, Android, Spring MVC, Network, Hibernate, and Servlet JSP. Up till now, this channel has gathered over 1.5 million subscribers with more than 24 million views and it has over 1015 videos for programmers to check out.
Once you set up your IDE you are trained on important programming topics. It includes operators, data types, objects, class, selection statements, and a few more topics. This video has got over 6 hours of content with several advanced concepts, which need you to watch right from the start.
You can also take up your projects and get the most from these tutorials. This YouTube channel will help you find plenty of tutorials on the latest programming languages such as Java, Python, Node Js, Javascript, Django, and more.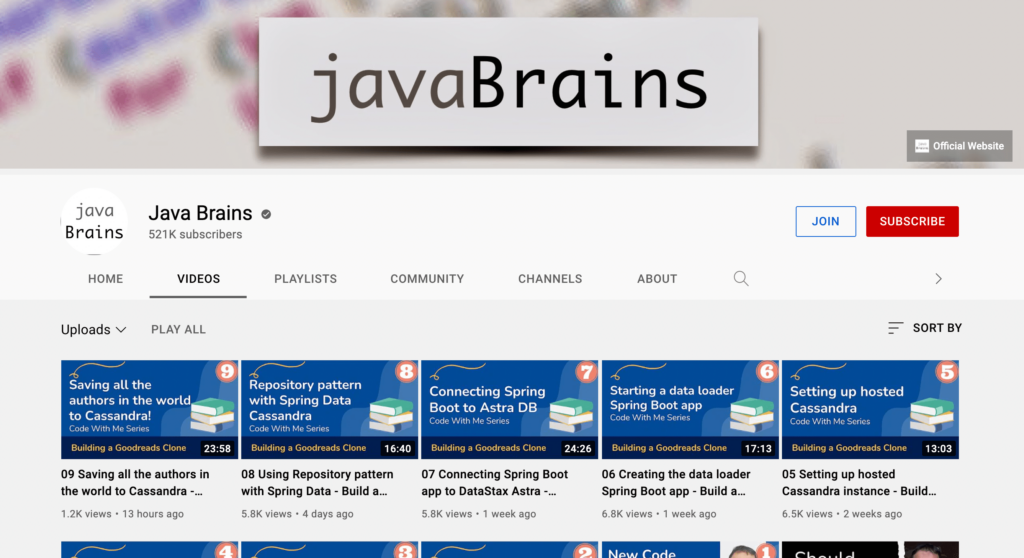 With a whopping 5.2 lakh subscribers, Java Brains is one best YouTube channels where you will find some Free Java & JavaScript courses and even Tutorials.
On this channel, you will find video tutorials of Java 8, Java Essentials, how to build your app with Java and Sprint Boot, Java coding challenges, and more. This is one amazing site for beginner and intermediate Java learners.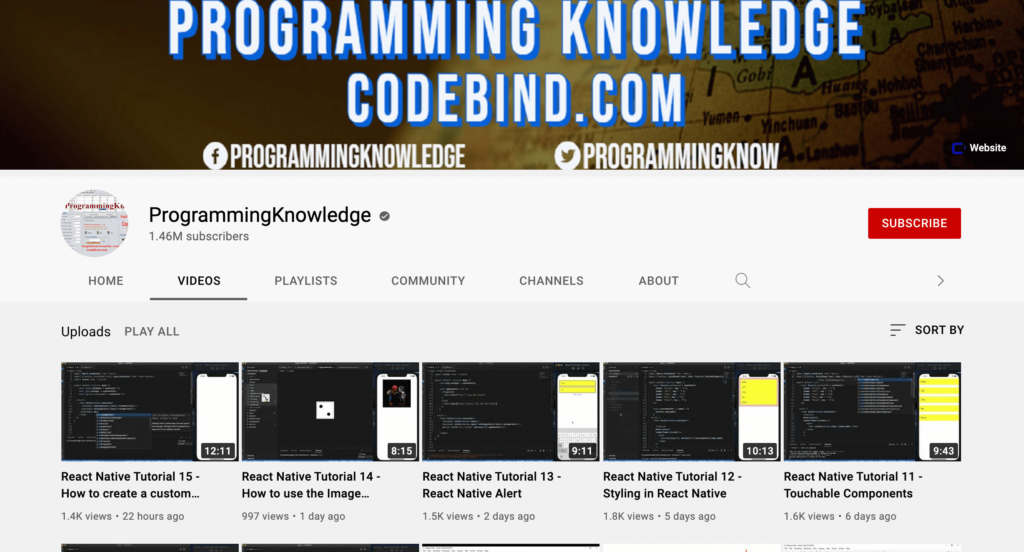 On this channel, you will find a wide variety of videos that are aimed at the new programmers. These tutorials range from the Android tutorial for beginners to Python, Java, and C++ tutorials.
Besides, there is a C programming tutorial, which is considered as a comprehensive course in the language that you can find anywhere. This channel was formed by Yogesh Patel and a sheer number of the videos around 1,000 are completely geared towards beginners and make this the best channel to check out if you want to get in coding.
With more than 1.4 million subscribers, Programming Knowledge is the best YouTube channel that you must consider. The primary goal of the course is to give you working knowledge of various Java applications. You can begin with the basics and start by installing Java over various Operating Systems such as Mac, Windows, and Linux on various IDE's like IntelliJ Idea, Eclipse, Netbeans, and more.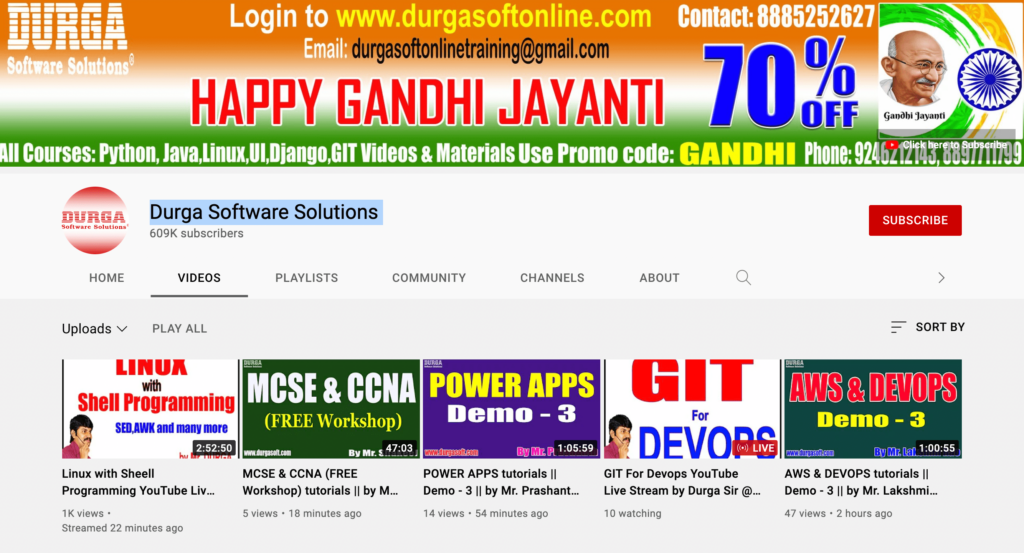 If you want to clear your Oracle Java Certifications, you must definitely consider videos from the Durga Software Solution. There're plenty of videos you can find and are explained beautifully.
All the Java video lectures from the Durga Software Solution not just helps you implement the java concept but make you understand as per the Certification Exam. This YouTube channel gives you a clear explanation of every Java concept and Oracle certification too.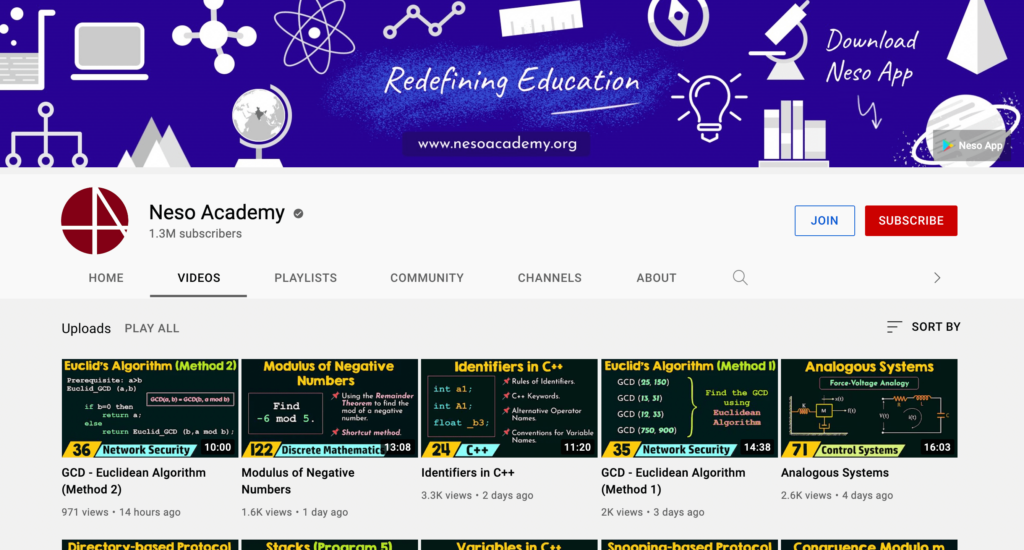 Another best YouTube channel that we have come across is Neso Academy that has more than 13 lakh subscribers. On this channel, you will find videos on different engineering subjects such as C, C++, Data Structures, DBMS, Computer Architecture, Discrete Mathematics, and more.
On this channel, you will find over 129 videos playlist on "Java Programming course" that is best for beginners. In the course, you will learn the basic java concepts in the small video format that is quite useful.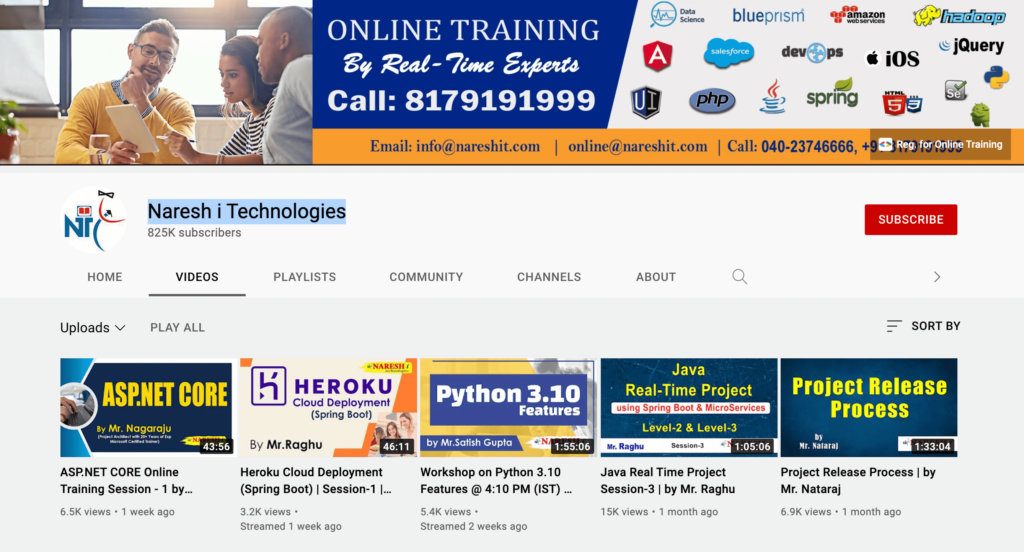 Naresh Technologies is yet another top YouTube channel with more than 8.57 lakh subscribers where you can learn Data Structures & algorithms simply and effectively.
On this channel, their data structures playlist has over 36 videos where you may learn the basics of Data Structures, algorithms, and their implementations in a programming language like C that is suitable for beginners.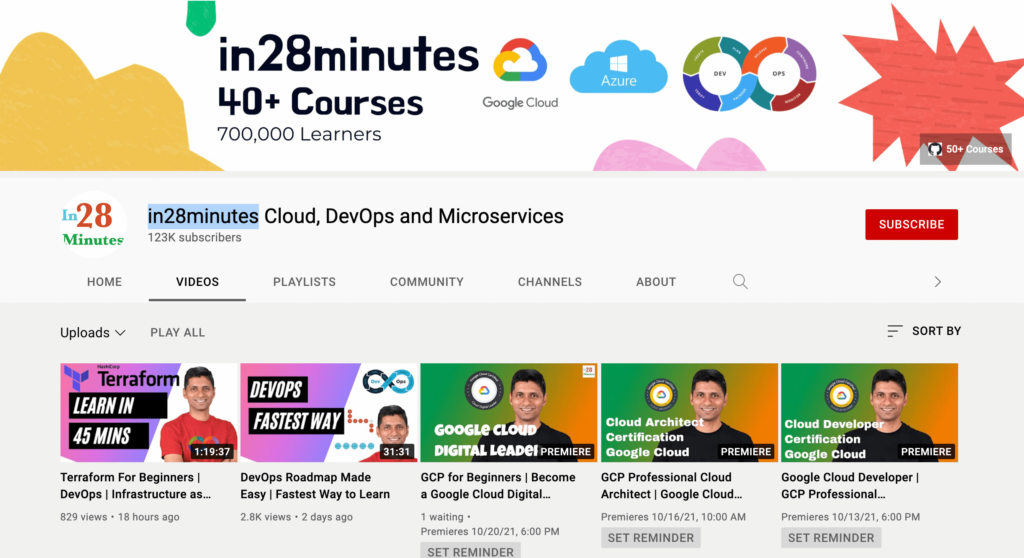 Last but not the least, in28minutes has nicely crafted and detailed videos for beginners to learn java. It is perfect for the beginner to understand basics and continue their interest in web application development!! On in28minutes you will find videos on Java, C, C++ & more, all videos are available in English & other languages such as Telugu.
Their advanced course on Java EE will help you develop the functional web application in just 25 steps.
Final Words
Here we come to the end of our blog. So, these are the best YouTube channels where you can learn Java and other programming languages, as they have plenty of video tutorials that will cover a wide range of topics that are related to backend and frontend development.
You will also find several similar channels over YouTube focusing on various languages. Keep learning!